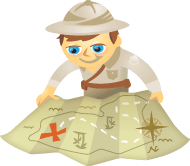 Social Media Examiner is officially one year old today!
In honor of this special day, I would like to help you grow your blog by sharing some tips we have learned over our last 12 months of explosive growth.
Before I share my tips, I would like to reveal the name of our mascot…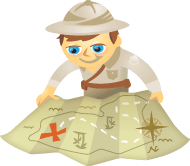 It's obvious that Facebook pages are quickly becoming an essential part of most businesses' marketing strategies. But how can you find ways to differentiate yourself from the competition?
In this article, I'll take a look at how brands are standing apart from the crowd on Facebook. And how you can employ some low-cost techniques to grow your fans.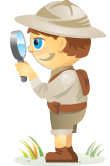 November of 2009 was a big month for Facebook.  And it's not just consumers who are leveraging this titanic network.  Check out these crazy statistics.
ComScore reported that the popular networking site surpassed 100 million U.S. visitors in a single month, joining the elite list of sites (including Google and Yahoo!) that have also reached this milestone.
This major success led to another Facebook record as founder Mark Zuckerman reported they had reached 350 million users in total.
And the impressive stats don't stop there.  ComScore also reported that Facebook took up 5.5% of all time spent online in the U.S. during the month of November.  Considering how big the "online world" actually is in terms of web pages, this was no small feat!  Check out this image: