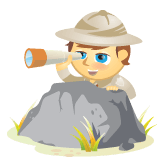 Most of us know Facebook marketing is working when more sales roll in or site traffic grows.
But for Alex Morrissey of JamaicansMusic.com, that moment came when a party in Indonesia ran out of goats.
"We invited 200 people to the launch party, but because we're on Facebook, 1,000 people came," he said. "We had enough rice and peas, but we had to get more goats."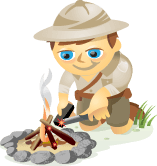 Are you avoiding Facebook for marketing?  Maybe you're wondering, "Why should I care about Facebook?"
There's a lot of misconceptions and frustrations floating around when it comes to Facebook.
In this article, I'll help debunk some of the big Facebook myths that may be preventing you from an amazing opportunity.
Why Facebook Marketing?
First and foremost, Facebook, like other social media, is a phenomenal way to become more visible and successful by making a face for yourself online.
Facebook is now the largest social network on the planet with over 500 million active users, long ago surpassing former social networking giant MySpace—and it continues to grow at 1 million new users a week.
Considering those numbers, you have to ask yourself—do you think your target market might be there? And if you're not there, what might you be missing?