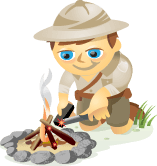 Are you struggling with day-to-day social media marketing tasks?
Are you looking for tools to speed up your social tasks?
In this article, I'll share four social media tools and tips to help community managers save time, show creativity and streamline community management for their companies.
Why Social Media Tools
Community managers for organizations of all sizes are tasked to cover everything from curating content to creating it. Customer support, marketing, Vine and webinars all fall into the mix.
The sheer volume of tasks can be overwhelming. But it doesn't have to be. With just a few tools, individuals and teams can manage their responsibilities better, while presenting a successful social media presence.
Keep reading for four social media tools that will make your social media tasks much easier.
#1: Manage the Appearance of Links to Your Website With Facebook Debugger
We all know Facebook updates that include pictures and snippets of their content do unbelievably better than ones that publish bare links. We're a visual bunch, us humans.
Has this ever happened to you? You updated a page on your website with new images. Then, when you tried to publish a link to the page on Facebook, you found yourself staring at the link text for way too long.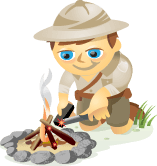 Are you looking for some new ideas to simplify your social media marketing?
Do you wonder how others use social media to attract customers?
We asked the pros for their hottest social media tips. Here's their advice to help you power up your social media marketing.
#1: Draw Attention to Your Custom Tabs in the New Facebook Timelines
If you have a special offer on your website, why not use Facebook to showcase your freebie?
With the new Facebook Timelines fan pages, you can no longer have a custom tab as a default landing tab, so now you will have to draw attention to your freebie with the custom tab photo and the custom tab name.
HubSpot has done a great job of that with their custom tab photo advertising their free ebook and the Customer Case Studies title on one of their other apps.