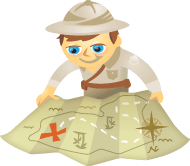 Do you want a way to grow your list, get better feedback or increase user-generated content?
Do you use Facebook giveaways and contests to collect information about your fans?
Action-gated Facebook campaigns require users to share specific data or feedback before they can enter a giveaway or contest.
In this article I'll show you the concept of action-gating and how three companies are using it effectively to meet their goals.
Why Facebook Gated Campaigns?
Facebook gated campaigns use a pretty simple idea called action-gating: A company offers a prize in exchange for personal data (like an email address or zip code).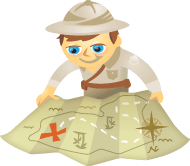 Are you thinking of running a contest on Facebook?
Have you run a contest and had little success with retaining fans past the award date?
One goal of a successful Facebook contest should be to recruit fans who are genuinely interested in you, while avoiding the cheaters and faux fans who are only interested in material gain.
In this article you'll discover five tips to help ensure that your contests attract genuine fans.
#1: Award Appropriate Prizes
Don't offer attractive prizes that have nothing to do with your brand.
Everyone wants an iPad—not just your potential customers. A free vacation will not just attract fans who are interested in your beauty products, but pretty much anyone who sees the contest.
An appropriate award deflects the prize-hunters who hide your posts or unlike your Page as soon as the prizes have been awarded.
Offer a prize that interests your current or future customers. If your contest attracts entries from people who have no reason to become your customer, change it.