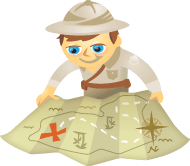 Are you tired of your Facebook posts getting buried in the news feed?
Want to get your Facebook posts seen?
Facebook algorithms dictate how many people see your updates. Two recent changes should help you get more organic reach and lower your frustration level.
In this article, I'll share how you can adjust your Facebook tactics to make the most of news feed visibility today.
#1: Links in Posts
There are three ways to show a link you're sharing on Facebook. Before I explain which format the Facebook algorithm likes best, let me take you through them.
1. Text and Automatic Preview Link
Copy and paste a link into a Facebook status update, and Facebook automatically generates a link preview. That preview includes a headline and a little blurb pulled from the destination URL, as well as an image pulled up from the link's destination or one you upload. You can keep the link in your update text or delete it.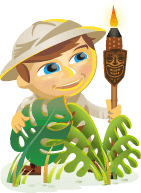 Are you using Facebook for your business?
Are you wondering how Facebook's newest features can help your business?
To learn about what these new Facebook features mean for marketers, I interview Mari Smith for this episode of the Social Media Marketing podcast.
More About This Show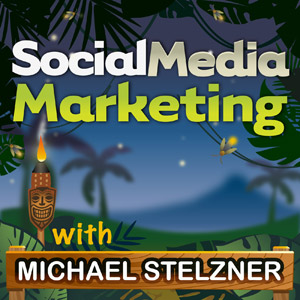 The Social Media Marketing podcast is a show from Social Media Examiner.
It's designed to help busy marketers and business owners discover what works with social media marketing.
The show format is on-demand talk radio (also known as podcasting).
In this episode, I interview Mari Smith, who is known as the Queen of Facebook. She's the world's leading authority on Facebook marketing and author of The New Relationship Marketing and co-author of Facebook Marketing: An Hour a Day.
Mari shares how the new Facebook features can work for your business and what you should pay attention to. You'll learn how to use the new hashtags and how to make the most of your cover image.
Share your feedback, read the show notes and get the links mentioned in this episode below!
Listen Now
Listen now: Play in new window | Download | Embed
Subscribe: iTunes | Android | RSS
You can also subscribe via
iTunes
,
RSS
,
Stitcher
or
Blackberry
.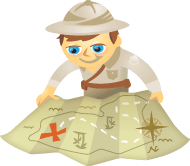 How can you quickly encourage people to become followers of your Facebook page?
This is the most common question I get from clients.  The truth is it takes time to build a new fan base from scratch.
From the day you set up a Facebook page, it does require an ongoing commitment to brand, monitor, and network with people who find interest in your product. Besides quality service, it's important to build close-knit relationships with visitors.
How do you get people to like your Facebook page?  Here are 10 tips…