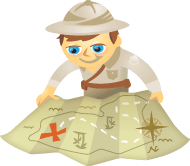 Have you ever wondered how certain Facebook pages add Like buttons to their custom tabs? Look no further.
Many have asked me how sites like Threadless are able to add multiple Like buttons and comments to their Fan page, allowing visitors to buy, Like and comment on any t-shirt on their Shop tab.
Well, it turns out it's actually quite easy, using the fb:comments FBML tag.
Using fb:comments, you can add a Like button and comment boxes in multiple places on your Facebook tabs and, optionally, each can be accompanied by a user comments section. This provides more avenues for fans to interact with, and share, your content.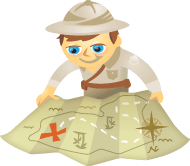 Have you ever wondered how some Facebook pages show specific content or offers only to fans? If so, look no further.
(Important Update: Facebook no longer supports FBML. Please refer to the articles on Facebook iFrame.) One of the most popular FBML tags is fb:visible-to-connection. A favorite of marketers, this FBML tag allows a Facebook page to show different content to fans and non-fans. When a non-fan clicks the Like button – viola! – the non-fan content disappears and the fans-only content replaces it. As a method of motivating a visitor to become a fan of your page, this can be very effective.
This FBML tag is often—and erroneously—referred to as a "hack"; however, it was created by Facebook to do exactly what it does: "to display the content inside the tag on a user's or a Facebook page's profile only if the viewer is a friend of that user or is a fan of that Facebook page."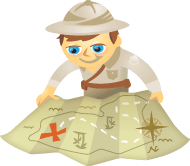 You've created a Facebook fan page and people are frequenting your page.  But do you really know how many people visit your page, what areas are popular and what parts of the world your visitors come from?
Facebook Insights shows some demographic information on your page, but is limited to information about interactions with your fans.  The free Google Analytics tool offers more sophisticated and comprehensive data.  Adding Google Analytics to your fan page can be done easily but requires some special steps.