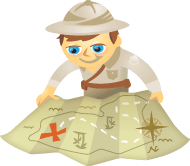 How can you quickly encourage people to become followers of your Facebook page?
This is the most common question I get from clients.  The truth is it takes time to build a new fan base from scratch.
From the day you set up a Facebook page, it does require an ongoing commitment to brand, monitor, and network with people who find interest in your product. Besides quality service, it's important to build close-knit relationships with visitors.
How do you get people to like your Facebook page?  Here are 10 tips…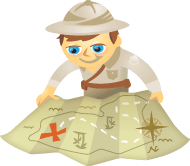 If you build a Facebook Page, will fans come? This is the great hope for many businesses. However, fans do not magically appear from the Facebook mist.
People must be lured to your fan page. And there are some good and bad ways to go about doing this. In this article, I'll share a big myth and 21 ways to drive more fans to your Facebook fan page. (Though Facebook recently changed the "Become A Fan" button to the new, omnipresent "Like" button – and a fan page is called a "Business Page" or "Facebook Page" – we can still call them fan pages and people who join are fans!)
The Big Myth
There's a great myth that once you create a Facebook fan page for your business, the first thing you should do to get fans is invite ALL your friends from your personal profile using the "Suggest to Friends" feature.