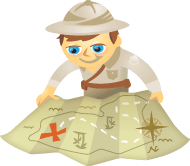 Do you target other businesses?
Are you struggling to generate more Facebook engagement?
Facebook marketing can work well for B2B companies, but you may have to rethink how you use your Facebook page.
In this article you'll discover four tips that can help you make Facebook work for your B2B company or client.
#1: Understand Your Audience
It's important to recognize that your audience on Facebook may not be the same as your audience on LinkedIn.
Knowing your audience—what resonates with them and what their expectations are—is always your first step to success. When you know what your audience wants, you can give it to them (without guessing).
So how do you find out who your Facebook audience is? Use the tools available to you and look at the data. Check Facebook Insights, Google Analytics and even your own database to get a clear picture of your audience.
Facebook Insights tracks how your audience engages with your page. You can trace their preferences, see how your audience demographic compares to Facebook as a whole or track which user segments you're reaching and engaging with most often.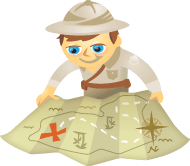 Are you wondering what the secret ingredient is to business-to-business (B2B) marketing on Facebook?
The answer may surprise you.
Facebook, by its nature, is a more compelling consumer communications channel than it is for business-to-business.
Let's not forget that behind every business are consumers. With 900 million active users, you can bet that your target customer is on Facebook.
Data indicates that B2B marketers are still using Facebook at a lower rate than B2C marketers. No matter what type of business you run, think about Facebook as a complement to, and extension of, your existing communications channels. After all, the more channels you use to reach your audience, the better!
Likes Still Matter, but They Are the Beginning, Not the End
Many marketers have been obsessed with Likes to the exclusion of other important considerations. Looking at the number of Likes on your Facebook Page without analyzing other engagement and conversion metrics is not going to win you more business.