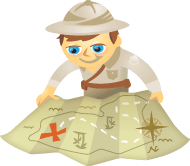 When Michael Stelzner started using social media to market his business, he focused exclusively on Twitter. "My first attempt at using Facebook for business was a big flop. I was pretty convinced I could just use Twitter for business."
Stelzner is a well-known white paper writer, author of the book Writing White Papers: How to Capture Readers and Keep Them Engaged and founder of Social Media Examiner.
But he literally had to be dragged kicking and screaming onto Facebook.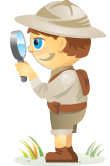 November of 2009 was a big month for Facebook.  And it's not just consumers who are leveraging this titanic network.  Check out these crazy statistics.
ComScore reported that the popular networking site surpassed 100 million U.S. visitors in a single month, joining the elite list of sites (including Google and Yahoo!) that have also reached this milestone.
This major success led to another Facebook record as founder Mark Zuckerman reported they had reached 350 million users in total.
And the impressive stats don't stop there.  ComScore also reported that Facebook took up 5.5% of all time spent online in the U.S. during the month of November.  Considering how big the "online world" actually is in terms of web pages, this was no small feat!  Check out this image: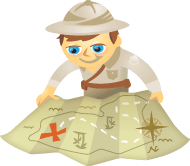 The year is coming to a close and there's been lots of great social media content developed.
Here are our top five articles (in order of popularity) from this year…
Here's a quick overview of the this article:
Study 1: By 2010, 26 Million (1 in 7) U.S. Adults Will Use Twitter Monthly
The study by eMarketer found the following: "In 2009, there will be 18 million U.S. adults who access Twitter on any platform at least monthly. That represents a 200% increase over 2008 levels. Usage will reach 26 million U.S. adults in 2010, a further 44.4% climb."