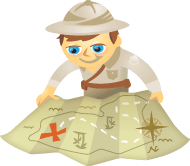 Are you familiar with Facebook dynamic product ads?
Facebook dynamic product ads allow you to reach customers with relevant offers by automatically showing them ads for the products they're interested in.
In this article I'll share how to set up and best utilize Facebook Dynamic Product ads.
What Are Facebook Dynamic Product Ads?
Despite the recent buzz about Facebook dynamic product ads, there is surprisingly little detailed information available, largely due to their limited availability and the highly technical documentation provided by Facebook.
Plus, these ads are being regularly confused with Facebook's multi-product ads, which may look similar but offer very different capabilities.

Listen now: Play in new window | Download | Embed
Subscribe: iTunes | Android | RSS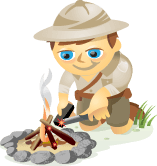 Are you familiar with the term social graph? Can you easily describe what one is, and better yet, why they're significant to the marketing of your business on the social web?
Understanding the concept of social graphs will not only enhance your proficiency with social media marketing today, it will also help you foresee emerging trends. This will significantly help you be fully prepared when new web technologies are launched.
The term social graph was first used a few years ago by Facebook CEO Mark Zuckerberg, specifically in reference to the Facebook platform. Your social graph is a digital map of your personal identity, your primary Facebook friends and everything you share with them.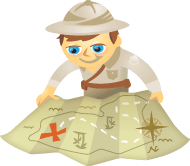 Have you ever wondered how some Facebook pages show specific content or offers only to fans? If so, look no further.
(Important Update: Facebook no longer supports FBML. Please refer to the articles on Facebook iFrame.) One of the most popular FBML tags is fb:visible-to-connection. A favorite of marketers, this FBML tag allows a Facebook page to show different content to fans and non-fans. When a non-fan clicks the Like button – viola! – the non-fan content disappears and the fans-only content replaces it. As a method of motivating a visitor to become a fan of your page, this can be very effective.
This FBML tag is often—and erroneously—referred to as a "hack"; however, it was created by Facebook to do exactly what it does: "to display the content inside the tag on a user's or a Facebook page's profile only if the viewer is a friend of that user or is a fan of that Facebook page."