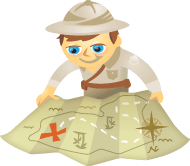 Are you looking to take your Facebook page to the next level, but aren't sure how to go about it? This article will provide four proven steps to Facebook success.
An interesting thing happened the other day that grabbed my attention.  Three different clients emailed me with a link to a recent article.  All three wrote some version of "Check out this case study. Can you make this happen for my Facebook page too?"
The title of the article was enough to hook anyone: Facebook Case Study: From 517 to 33,000 fans in two weeks (plus media coverage).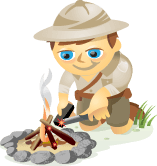 As a business owner or marketer, knowing the profile of your target audience is extremely important. That's step one, and all good marketing campaigns rely on the fact that you've got this figured out.
If you're using Facebook for business, there are some powerful tools at your disposal.  Because Facebook has over 400 million active users and is one of the most frequented websites in the world, it only makes sense to use it to your advantage. Why buy a Porsche when you've got a Ferrari in the garage, right?
This article will show you how to benefit from Facebook's amazing insight and analytics.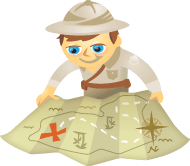 It's hard to find a business participating in social media that isn't doing something on Facebook. In fact, "I want a Facebook fan page," has replaced, "I want a company blog," as the single most heard request from clients in the social media world these days. With 350 million accounts and growing, it's no wonder.
Facebook is one of my favorite places to recommend for businesses for a lot of reasons. The primary one is that Facebook offers almost of all the various social media tools that companies can apply to their brand.
Facebook allows you to participate without having to spend time or money on your own website. Still, few companies are using Facebook well. One example of a business doing it right is Ernst & Young Human Resources effort (brilliant).  But for every good Facebook presence there's a brand page we like to call a "campground." Not because lots of people hang out there, but because all you hear when you visit is crickets.
To give you a leg up on getting smart with Facebook, here are five facebook-only strategies for business success.