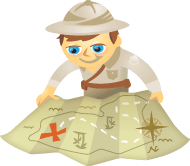 Are you looking for a better way to manage your Facebook ads?
Do you want access to new Facebook advertising features as soon as they're available?
Facebook offers a powerful and often overlooked way for marketers to do amazing things with ads.
In this article I'll show you what Power Editor is, explore its benefits and show you how you can create campaigns using Power Editor.
What Is Power Editor?
The most powerful way to target your ideal audience on Facebook is with Facebook ads.
But clicking the "Boost Post" button and using the self-serve ad tool only scratches the surface. If you want to thrive and direct profits with your Facebook ads, you need to use Power Editor.
Power Editor is a free browser plugin created by Facebook that lets you bulk-edit your ads. It was initially created as a Chrome plugin. Although it does sporadically work in other browsers, you'll likely want to use the Chrome browser when working with Power Editor.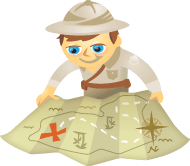 Do you know how to measure your return on investment (ROI) on Facebook ads?
Do you know how to tell if your Facebook ad is accomplishing your objective?
In this article, I'll cover what Facebook conversion tracking and offsite pixels are, why they matter and how to start tracking the conversions of your Facebook ads today.
Facebook Ad ROI?
You've probably heard the refrain that you can't measure ROI on Facebook.
Let me be clear—measuring the ROI of all of your Facebook efforts is dangerous. You are performing more than just a sales role—one of customer service as well.
And you absolutely can measure the ROI of your Facebook advertising efforts, particularly when you're looking to drive an action that can be assigned a value. This is done with conversion tracking and offsite pixels.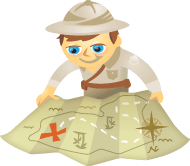 Have you tried the new Facebook Ads interface?
Are you interested in getting more bang for your buck when it comes to advertising?
This article will show you five ways to enhance your Facebook Ads.
What Changed Within Facebook Ads?
If you've been running Facebook Ads over the past year, you may be confused by some of the new options and the new layout of the Ads area. You may have felt like you had a good handle on everything if you read our previous post about Facebook Ads.
But of course, this is Facebook, and the only constant with Facebook is change. Let's dive into some of the new changes with the Facebook Ads platform so that you can fully maximize your next Facebook Ad campaign.
The first step is to choose what you want to advertise. You can choose an external URL or a Facebook Page, App or Event. This step has not changed much from the previous iterations of the Facebook Ads interface.
You'll notice your first difference if you choose to advertise your Facebook Page, Event or App.