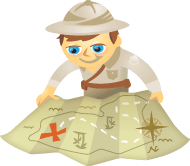 Do you feel overwhelmed by Facebook? Wouldn't it be nice to know specific daily actions you can take to get real results on your Facebook page?
You've come to the right place.
Facebook marketing, when done right, is an extremely powerful tool. It can increase your leads, attract highly targeted prospects and position you as a sought-after industry leader.
To reap these business-building benefits, the key is to develop daily habits.
The following list of six daily habits will keep you focused on what really matters when it comes to Facebook marketing: real fan engagement.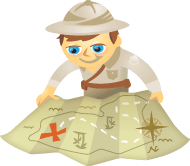 Whether you attend events via Facebook and/or you host your own, this post should interest you. The Facebook Events application is one of the most powerful tools on the platform and there is a fine art to using it effectively.
When setting up the event as an organizer, I highly recommend you leave all the default settings the way they are – that is, allow guests to invite others, upload photos, write on the wall, etc. The reason is that every one of these activities creates news items that go out into the feeds of those individuals and their friends. This is great viral visibility for you and for them. Here is an example of all options you want to check: