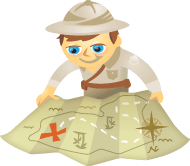 How many ways are you leveraging your blog posts?
Most people write a post and that's the end of it. You're probably syndicating your blog feed to the usual places: Facebook, Twitter and LinkedIn, at the very least. And that's a good thing.
Yet there are many other ways to get more mileage out of your content.
As discussed in one of my prior articles, content syndication is just one part of the equation.  But to really get the most leverage from your blog, think about how many ways you can repurpose the content (and then syndicate the new formats to all the usual sites).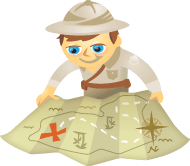 It's the the perennial quest. How can you get more traffic to your site?
After all, without a steady stream of traffic to your blog, there's little opportunity to engage your audience and convert readers to raving fans.
Methods change and evolve over time. When I wrote my first "how to drive traffic" post about five years ago, the list looked a lot different. There was no Twitter, no Facebook, no social sharing buttons, and no retweet button.