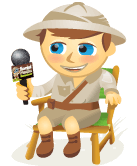 In this video I interview Jason Falls, founder of Social Media Explorer. Jason is an expert in helping large corporations build social media strategies.
In this interview, Jason shares the biggest mistake businesses make when using social media. He also shows the similarities between social media and public relations, how to engage customers and his excellent insights into the future of social media.
After you watch the video, be sure to read the takeaways listed below and let us know what resonated with you most.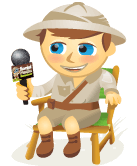 In this interview I talk with Frank Eliason—the senior director of national customer care for Comcast—and the man behind @ComcastCares.
You may have heard that Comcast is on Twitter, but Frank talks about the channels Comcast monitors and how they engage customers. Frank mentions a concept called "peers helping peers." In the video Frank also talks about what types of employees are best for handling Twitter support. Frank shares how Twitter helped Comcast rapidly identify a problem during the NHL playoffs in less than three minutes. He also shares the biggest mistakes businesses make with social media.
VIEW VIDEO HERE NOW: