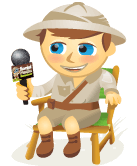 In this video I interview Chris Garrett, co-author of the best-selling book Problogger and the popular blog ChrisG.com.
Chris shares the foundation pieces you need to build a successful business blog and explains how to create killer content to engage your audience and get the results you want from blogging.  Chris also talks about the role blogs play within a good social media ecosystem and how this helps you connect with your audience.
Be sure to check out the takeaways below after you watch the video.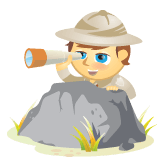 You keep hearing about this social customer relationship management (CRM) thing, right? It's definitely been a hot topic.
Here are some important points to consider when thinking about social CRM.
Social CRM is first a strategy that is often supported by various tools and technologies. The strategy is based around customer engagement and interactions, with transactions being a byproduct.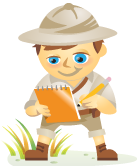 Did you join LinkedIn because someone you know invited you and you didn't want to hurt his or her feelings, but now you're wondering why you did it?
Guess what? If you wrinkle your nose in disgust when someone mentions "social media," LinkedIn is for you!
Because LinkedIn is not like MySpace and Facebook. It's not where teenagers post pictures of their high school prom or their latest beach party.
LinkedIn was built for professionals who want to use their existing and future social networks to build a career. And for companies that want to find qualified employees. And for job-hunters.