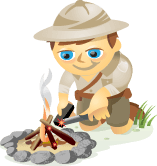 Have you kept up with the new Twitter changes?
In an effort to dramatically increase overall user engagement, Twitter launched a number of very interesting new features.
And on top of everything, Twitter also has a brand-new logo.
After playing with the new Twitter features for a while, I have quickly grown very fond of them. Take a look yourself and see how Twitter can make your daily information intake easier.
#1: Find Out the Week's Top Twitter Stories
After Twitter acquired popular email digest service Summify a few months back, they made a strong point that email is not dead.
Recently Twitter announced a brand-new feature. It's a weekly email digest filled with great stories from your stream.
Or to put it in the words of Twitter's VP Othman Lakari, you will get "the most relevant tweets and stories shared by the people you're connected to on Twitter."
When the first Twitter email hit my inbox I was very excited. What you'll notice immediately is a list of the top five stories from your stream this week.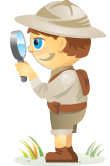 Welcome to our weekly edition of what's hot in social media news. To help you stay up-to-date with social media, here are some of the news items that caught our attention.
What's New This Week?
Facebook Integrates With WordPress: WordPress publishers can now "easily integrate Facebook features, such as social publishing and mentions, through the new Facebook for WordPress plugin." Publishers can use  social plugins as WordPress widgets to share the Facebook Activity Feed, Recommendations, Comments Box and Customizable Like, Subscribe and Send buttons.