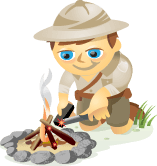 Do you want more blog readers?
Are you looking for creative tools to increase your exposure?
When people share your blog content with friends, they help build your readership.
In this article you'll discover four often-overlooked tools that encourage social sharing to draw more readers to your blog.
#1: Reveal Content After Shares
When a person clicks a social share icon on your blog, your post shows up in their news feed where their friends can see it. This explicit endorsement (social proof) of your content draws in new readers.
After all, those friends probably have similar interests. When they see a trusted friend recommend your blog post, they are more likely to click through and read it.
If you want more shares—to get that all-important social proof—you have to ask for them, right? Including a specific call to action in your blog posts is an effective way to get shares, but have you thought about adding an incentive?
Social Locker is a clever WordPress plugin that allows you to show part of a post, and then ask your readers for a social share in order to see the rest. It's a win-win exchange. Your reader gets access to additional content and you get the social shares you need to reach more people.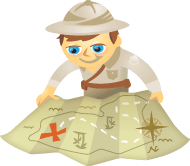 Are you using Twitter and wondering whether it's doing anything for your business?
Do you have a strategy? Or do you find yourself haphazardly tweeting at all hours of the day about everything from what you had for breakfast to news in your industry?
If so, you need a tweet plan.
What Is a Tweet Plan?
A tweet plan is a series of scheduled tweets used in conjunction with your real-time tweeting. The tweets in your tweet plan are carefully crafted to target your preferred audience. The result: Every day you consistently brand your Twitter presence and attract the attention of the people you want to reach, providing them useful information.
And because your tweets are evergreen, they can be scheduled in advance. This means you only spend a couple of hours writing and scheduling up to 4 weeks' worth of tweets at a time.  Here's how it works: