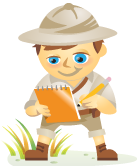 When fifth-grader Kane Swift had to do a science project, he decided to help raise funds for the Susan G. Komen for the Cure campaign.
So he set up a Facebook fan page with the help of his parents. In just one week, he got more than 1,200 fans and raised $400!
"I can understand using Facebook for a fifth-grade science project," I hear you saying. "But how do I use Facebook to market my business? I keep hearing that I should include social media in my marketing campaigns, but I don't have a clue how to do that."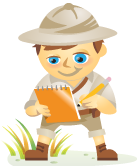 I'm guessing many of you are still sitting on the fence when it comes to putting your business on Facebook.
"Let me get this straight," you may say. "You want me to use Facebook to market my business? Are you crazy?"
Not if you provide products or services to postmenopausal women. Women over the age of 55 make up the fastest-growing Facebook segment, according to Paul Dunay and Richard Krueger, authors of Facebook Marketing for Dummies.
Would your product or service appeal to anyone over 35? "The fastest-growing demographic is the 35- to 54-year-olds… the next fastest-growing demographic is the over-55 crowd."