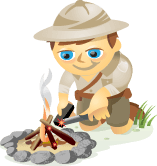 Do you use Google Analytics to help you make marketing decisions?
Are you familiar with the latest changes in Google Analytics?
Google recently made the switch to secure search, which has resulted in a larger return of "not provided" keyword data in Analytics reports.
For marketers who used the information to guide their marketing and content, the loss of keyword data has been quite a blow.
Fortunately, Google also updated Analytics with more than 14 new features that are incredibly useful to business owners who make decisions based on how their audience interacts with their website and social profiles.
In this article, I'll share what's new in Google Analytics and how you can make the most of these changes to benefit your business.
#1: New Google Analytics Reports
When you log into your updated Google Analytics account, you'll notice that Traffic Sources and Content have been replaced by Acquisition and Behavior.
The new Acquisition section offers you two new views: Overview and Channels.
The Overview report displays Analytics ABC data for your top channels (e.g., Social, Organic, Direct), sources (e.g., Facebook, Twitter, LinkedIn) or media (e.g., Organic, Referral, Email).
Essentially, the Overview report helps you see which channels bring in the most visitors, which channels bring in engaged visitors and which channels bring in visitors who convert into email subscribers or customers.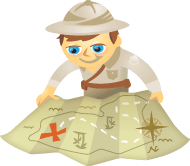 Is your blog slow?
Do you want to improve the experience for readers?
In this world of instant gratification, speed of content delivery really can impact your business.
Keep reading to discover ways to increase the speed of your website.
Why Website Speed Is Important
First impressions matter.
One way to see how fast your website is loading is to use Pingdom.
When new visitors come to your site, the first thing they notice is the load speed and then the design.
Even if you have a fantastic website, if your page doesn't load fast enough, visitors might leave before they see your website design.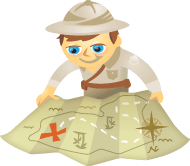 You have a website and you are building traffic to it, but what do you know about your visitors?
Do you know where they come from, how engaged they are with your website or if they have converted as a reader, subscriber or customer?
You can see all of these insights for free using Google Analytics.
Why Google Analytics?
Google Analytics allows you to see where your visitors come from and if they engage with your content or leave immediately. Additionally, you can set up goals that match your business goals and measure if visitors are meeting those goals.
With Google Analytics, you can get valuable insights about your visitors and in this article I am going to show you how to track social media traffic.