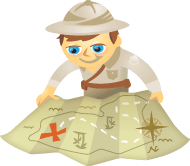 Is your business looking for leads?
As enticing as the saying is, "If you build it, they will come," we all know that just because we build a social media presence, people don't magically start knocking down our door.
Instead, we need to encourage people to come to our social pages and once they're there, we have to create enough value for them to hang around. And through these repeated exchanges, casual users can become regular visitors as well as valuable leads.
In previous posts, I've written A-Z guides to help create the absolute best presence on Twitter, Facebook, LinkedIn and blogs. Now let's turn our attention to harnessing the power of those efforts for lead generation.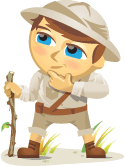 How will social media impact marketers and businesses in 2011? We sought expert opinions from a wide range of pros you're likely familiar with.
Since we started Social Media Examiner in October 2009, we've published more than 280 articles. These original posts were written by dozens of social media professionals.
We decided to tap their knowledge and expertise to see what's likely coming next year. Here are their predictions for where social media is headed in the next 12 months.