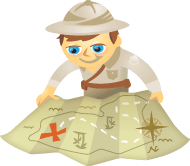 Is your business marketing on Instagram?
Do you want your Instagram posts to be seen by more people?
You can make it easier for people who don't follow you on Instagram to find your content by using hashtags.
In this article you'll discover how hashtags make your Instagram images and video more discoverable.
How Instagram Hashtags Work
While hashtags originated on Twitter, they quickly became part of each social media channel. At this point, Instagram hashtag density tends to be much greater than Twitter's because companies realize the success of their Instagram marketing depends on proper hashtagging.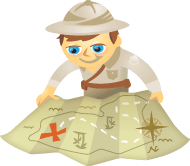 Are you debating whether your small business should invest time on Twitter?
Do you wonder how Twitter can help your business?
By being an active part of the Twitter community and sharing the right mix of content, you can reach a larger audience, generate more leads and become the go-to source when customers are ready to buy.
In this article I'll show you how nine small businesses use Twitter to cater to their audiences, find prospects and expand brand recognition.
Why Twitter for Small Businesses?
Twitter has evolved a lot since 2007. It used to be about conversations, but these days some would say it's just another way to push out marketing messages and links without true engagement with customers.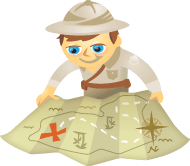 Are you looking for new ways to add mobile to your marketing mix?
Do you want to deliver time-sensitive offers to your customers?
Wondering how SnapChat could help your business?
It's no secret that mobile is the new black: most people rely on their phone or tablet to access information.
In this article, you'll discover 5 ways brands can add Snapchat to their mobile marketing strategy.
How Snapchat Works
If your target audience is age 13-25, Snapchat may be the answer you're looking for.
It's a popular mobile app—it logs over 400 million messages every day—that shares photos and videos that disappear after a short time.
First, let me explain how Snapchat works. A Snapchat picture, or snap, is only available for a set time limit, from 1 to 10 seconds, once the user opens it. However, the new Snapchat Stories feature allows items to be available for up to 24 hours.
The limited lifespan makes Snapchat the perfect tool to deliver a call to action that creates excitement and a sense of urgency.