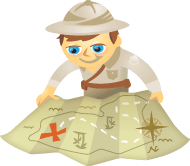 Are you leveraging your LinkedIn Company Page as best you can?
In a recent LinkedIn study, 50% of current company followers stated they are more likely to purchase products and services from a business they engage with on LinkedIn.
This means that an active LinkedIn presence could help your business. And you'll likely want to improve engagement on LinkedIn.
Here are five simple ways to boost engagement with your LinkedIn followers.
#1: Leverage LinkedIn Groups to Find Engaging Content for Company Followers
Aside from studying what your competitors are doing on LinkedIn, you should spend time in the groups where your target market is engaging. You'll want to find out what interests them there.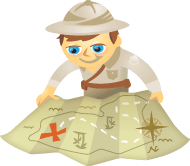 Have you noticed how more marketers are using images in their social media marketing?
Would you like to know how your business can use the popular sharing site Instagram?
In this article, I will show you five ways to use Instagram to enhance your marketing.
Why Instagram?
In the last few years, the use of Instagram by companies has skyrocketed. With millions of users, Instagram has become the perfect opportunity for brands to get quick messages and photos to their target audiences.
When Instagram started out, it was simply a way to post pictures with your fans and did not have a lot of marketing value.
However, in the last few years Instagram has proven to be an effective platform for marketers to reach a new audience in a way the audience wants to be marketed to: with visuals and short messages.
When creating your marketing strategy, do not forget about this great—yet underutilized—platform.