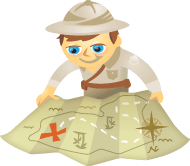 Do your fans feel like they know you?
Do you show genuine interest in your audience?
People connect with others when there's an emotional tie.
In this article you'll discover how to use four traits to win audience engagement and help your business thrive.
Why Commit to Your Fans
Being a good virtual citizen requires basic housekeeping like thanking people for engaging with you and promoting excellent content.
But if that's the only effort you're putting out there, it's likely you have low engagement because your audience doesn't have a true connection with you. They can tell you're just going through the motions.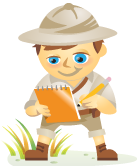 Have you ever wondered how mega-corporations manage their social media initiatives?  Keep reading for a fascinating inside look at Intel Corporation's sophisticated social media initiatives.
I interviewed Ekaterina Walter, a social media strategist at Intel to better understand how the company is using Facebook.
For the last two years, Ekaterina has been part of Intel's Social Media Center of Excellence.  In addition to developing social media policy for their 80,000 employees, the center is also responsible for strategy, training and monitoring.  Ekaterina manages Intel's Facebook page.