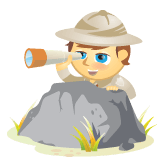 "Be yourself."  It's one of the rules of social media. If you're blogging, tweeting or Facebooking for business, be real—or you won't be followed.
Yet, how do you pull off "authentic" while maintaining the company brand message?
It's tough enough for a small business. What if you're #2 on Business Week's best global brands list, with nearly 400,000 employees across 170 countries?
At IBM, it's about losing control.
"We don't have a corporate blog or a corporate Twitter ID because we want the 'IBMers' in aggregate to be the corporate blog and the corporate Twitter ID," says Adam Christensen, social media communications at IBM Corporation.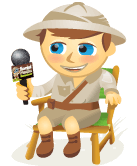 In this interview I talk with Frank Eliason—the senior director of national customer care for Comcast—and the man behind @ComcastCares.
You may have heard that Comcast is on Twitter, but Frank talks about the channels Comcast monitors and how they engage customers. Frank mentions a concept called "peers helping peers." In the video Frank also talks about what types of employees are best for handling Twitter support. Frank shares how Twitter helped Comcast rapidly identify a problem during the NHL playoffs in less than three minutes. He also shares the biggest mistakes businesses make with social media.
VIEW VIDEO HERE NOW: