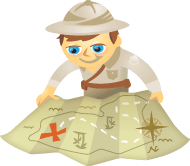 Is your blog content easy to share?
Is your audience interacting with you or just moving along to the next thing?
Making social sharing easy is an important part of creating a successful blog.
In this article you'll discover five tips to make it dead simple for your readers to interact with your blog content.
#1: Make Pinning Easy
If you have a business blog, you may not think pinnable images are important to your audience, but they are.
People use Pinterest not only for inspiration on what to buy, but as a way to keep track of articles they want to reference again. So definitely start adding pinnable images to your posts, like this one from My Kids' Adventures!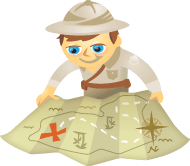 Would you like more people to see your Facebook posts?
Have you used Facebook's new feature to embed posts on your website or blog?
Embedding Facebook updates on your website can help you increase visibility and engagement.
How can you creatively use embedded posts as a part of your Facebook marketing strategy?
Let's find out!
Here's How It Works
Twitter isn't the only embeddable social media. In July, Facebook announced the ability to embed public posts onto your website with a few lines of code.
You can embed most public posts from a personal profile or a page. To do so, go to your news feed, profile or page and click on the drop-down arrow at the top right of the post. You'll see the option to embed the post.