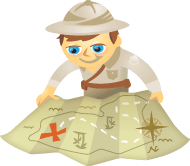 What if your Twitter conversations could expand to include more people from your online community?
Now you can thanks to embedded tweets, a new feature from Twitter.
Sharing Tweets Outside of Twitter
Embedded tweets allow you to take a tweet or a conversation and post it on your website or in a blog post. You can use this feature to share your Twitter conversation with a larger audience.
But more than that, the embedded tweets have interactive features. From an embedded tweet, a visitor to your website or a blog post reader can:
Reply to the tweet and join the conversation.
Share the conversation with their Twitter community using retweet.
Mark the tweet as a favorite.
View the Twitter profile of the tweet author.
Follow the tweet author.
View tweet replies by clicking the tweet date.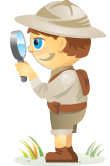 Welcome to our weekly edition of what's hot in social media news. To help you stay up-to-date with social media, here are some of the news items that caught our attention.
What's New This Week?
Google Search Integrates Google+: Google transforms "into a search engine that understands not only content, but also people and relationships," and introduces three new features: personal results, profiles in search and people and pages. This means that your Google search results will be even more personalized, thanks to information shared on Google+.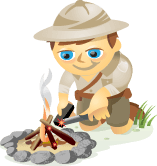 Are you wondering how Twitter's changes will impact your use of its network?
Recently, Twitter got a complete revamp that changed things drastically. Interestingly, it didn't pump the social network with more and more features.
Ryan Sarver, Twitter's head of API, explained it crisply: "In a world where Facebook and Google are competing on features, Twitter wants to focus on being simple."
This article will review all the changes, from user interface changes to Twitter brand pages, what the new changes mean and how you can best use them.
#1: Easier and More Streamlined Navigation
The first thing you'll notice with the new Twitter is that navigating has become a lot easier and more streamlined. With just one click on any update, you can now get all the information you need from a tweet.
It will show you the number of retweets, replies and favorites, without going anywhere else.