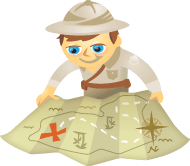 Are you looking for blog post ideas?
Would you like some direction to inspire your editorial calendar?
Although it may be challenging to come up with new blog post ideas, there's a lot you could write about.
In this article I'll share 10 ideas to inspire your business blog content.


Listen now: Play in new window | Download | Embed
Subscribe: iTunes | Android | RSS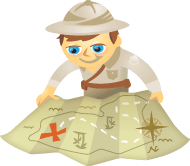 Important Note: Facebook no longer supports FBML. Please refer to the articles on Facebook iFrame.
Is your Facebook page dull and uninviting?  Maybe you've seen those really attractive Facebook pages and wondered, "How'd they do that?"
Given Facebook's powerhouse status for marketers, isn't it time you upgraded your Facebook page?
How can you help your brand stand out from the competition and increase the relevancy of your Facebook page?
The answer: Static FBML.  This article will share what you need to know to conduct a Facebook page makeover.