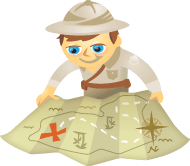 Do you want more email subscribers?
Are you looking for ways to move social media fans and followers to your email list?
In this article, I'll show you 5 ways to use social media to build your email list.
Why Email?
At least 91% of consumers check their email every day.
One of the most heavily used communication channels to date, email marketing is considered the third overall most effective channel for lead generation for marketers in 2013, producing 13% of all leads.
To grow your email list, there are ways you can make use of the engagement you have with your social media audience to turn your followers into subscribers who'll become long-term customers.
Here are five tips:
#1: Use a Simple Sign-Up Form
Businesses of all sizes should set up a simple email sign-up form on their social channels to make it easy for your most invested fans to easily subscribe to your list.
On Facebook, dedicate a tab at the top right-hand side of your page for an email form. Then, people simply have to click on the icon to visit the sign-up form.
Make sure to use an image and call to action in this tab to incite people to click and subscribe.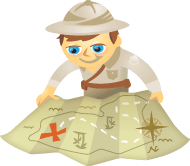 Are you struggling to keep up to date with the best social media marketing tips?
Would you like to know how to get the best results with your social media marketing?
We asked twenty-one social media marketing experts to share their best social media tips today.
Here's what they had to say.
#1: Attract Leads With Facebook Offers
If you're looking for a new way to attract quality leads using social media, try Facebook Offers.
Facebook Offers are a type of Facebook ad, but they work a bit differently than a traditional Facebook Ad. You can set them up directly from your Facebook Page (no need to go into the Ads dashboard) and they can be created for offline and online businesses.
Although you can use them for many different promotions, I've seen the highest conversion rates when marketers use Offers to attract quality leads.
Here's why they work:
Offers are promoted in the news feed (as opposed to being placed in the right-hand column on Facebook where you usually see marketplace ads).
Ads in the news feed can get up to six times more engagement than ads in the right-hand column on Facebook.
You can hyper-target your Offers to ensure that only the Facebook users who will have a genuine interest in your brand see them.
When a user clicks on your Offer in the news feed, Facebook sends that user an email to their personal email account outside of Facebook. That means that your Offer is not only seen on Facebook, but now you are getting into the email boxes of interested prospects.
When prospects open their email, they will see a link to your website or an opt-in page (wherever you choose to send people to claim your offer).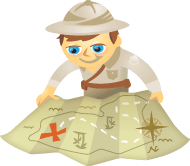 Do you want to gain quick insight into your email list?
Do your subscribers use Facebook?
If so, you can gain powerful insights and target Facebook Ads to your subscription base.
You do this using the Facebook Power Editor and Custom Audiences.
In the marketing strategy outlined below, you'll learn more about the customers on your email list and you'll be able to better tailor your Facebook marketing to your customers.
How It Works
If you're an experienced Facebook Ads user, this is a great way to take your Facebook advertising to the next level.
If you're just getting started with Facebook advertising or if your email list is fewer than 500 people, you may want to focus first on some of the other Facebook advertising strategies.
Facebook introduced the Custom Audiences feature to use email addresses or phone numbers to match the target audience, instead of the traditional Facebook ad targeting features such as demographics and interests.