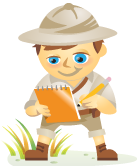 Most of us use the Internet every day. Whether for work, school or play, the Internet is woven into the very fabric of our lives. Although we spend so much of our time online, we rarely give much thought to what actually makes up the content of the Internet.
Let's be clear, the Internet is really divided into three types of stuff: (1) terribly addictive, uncomfortably funny or tremendously valuable content, (2) average, run-of-the-mill, "I already knew that" -type content and finally (3) utter crap.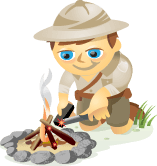 We live in a world where the entire globe can have access to your name, IP address, photo and all of your public information with a simple search.
Now social media takes it one step further. I not only can find your past exploits online, but I can hear the conversations that the entire globe is having about you, right now, with a simple click (and maybe some typing too).
Twazzup, Addict-o-matic and SocialMention are three free platforms that allow you to measure your social media mettle—or more simply put, see all of the buzz or conversations surrounding your brand online, at any time.  Never heard of these platforms?  No worries, I've got your back!