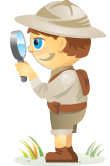 Social media networks are fields of dreams for marketers.  With over 500 million active users on Facebook today, there's no doubt that Facebook is a social media powerhouse.  And although Facebook is a social networking favorite, it's not alone.
Marketers are taking note of many different social media opportunities and beginning to implement new social initiatives at a higher rate than ever before. Here are 3 new studies that show social media is still on the rise:
#1: Small Business Doubles Social Media Adoption
One positive result from the economic downturn is the rapid growth of social media marketing.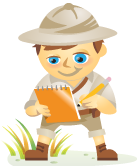 Did you join LinkedIn because someone you know invited you and you didn't want to hurt his or her feelings, but now you're wondering why you did it?
Guess what? If you wrinkle your nose in disgust when someone mentions "social media," LinkedIn is for you!
Because LinkedIn is not like MySpace and Facebook. It's not where teenagers post pictures of their high school prom or their latest beach party.
LinkedIn was built for professionals who want to use their existing and future social networks to build a career. And for companies that want to find qualified employees. And for job-hunters.