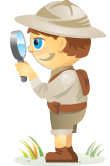 Are you looking for the latest marketing trends?
Wondering how the wide choice of devices and platforms are impacting marketers and consumers?
According to the 2013 Infinite Dial Report by Edison Research, media usage is not a zero-sum game.
Consumers want to use all channels simultaneously, and as a marketer, you have to keep up by tracking them down wherever they go.
To do that, you'll need to understand these 6 emerging trends that will have a significant impact on your marketing strategies.
#1: Media Fragmentation
Consumers are everywhere, all at the same time. According to the Edison report, there are 256 million U.S. users on TV, 243 million on radio, 232 million on the Internet, 182 million connected at home via broadband, 177 million connected at home via wi-fi, and 139 million smartphone users.
In this age of multimedia consumption, consumers are using more devices across a common set of platforms to do more things than ever. That means marketers have to play catch-up and shift away from strategies of the past. Today, the "e" in ecommerce means "everywhere."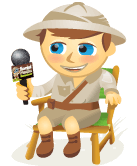 In this video I interview Tom Webster, vice president, strategy and marketing at Edison Research.
Tom shares insights into current trends in social media.
You'll also discover why you need to know how research is carried out and how to interpret social media trends.
Tom gives you the questions you need to ask before following these trends to drive your business forward successfully.
Be sure to check out the takeaways below after you watch the video.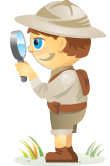 Have you wondered, "How often should I post articles on my blog?" or "How does my social media reach impact lead generation and traffic?"
Two brand-new studies by HubSpot and Edison Research provide fresh insights on these important questions. Consider these five findings as you enhance your social media and blogging strategies.
#1: More frequent blog posts bring greater traffic and leads
C.C. Chapman and Ann Handley like to say that starting a blog is like having a baby. You can't put it back and you have to keep feeding it. The question is how often do you need to feed your blog to get real results?
HubSpot found in their 2011 State of Inbound Marketing report that a vast majority of bloggers post once per week, with a significant 29% only posting monthly or less.