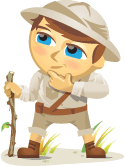 Marketers know the most effective advertising is word of mouth marketing. The smartest marketers know word of mouth works best when it's credible.
Unfortunately, trust is on the decline.   The percentage of people who view their friends as credible sources of information about a brand has fallen from 45% in 2008 to 25% in 2010, according to Edelman's 2010 Trust Barometer study.
That's an alarming statistic for marketers wanting to tap into the power of word of mouth through social media marketing.  This article will provide three simple steps you can take to ethically market with social media.
What's The Problem
Some marketers have cited this decline in credibility as a result of "friends" becoming defined more loosely because of social media. Sure, we're Facebook friends with someone and we're Twitter followers of someone, but are we really friends with them? Do we trust the word of mouth recommendations of people we're Facebook friends with and Twitter followers of?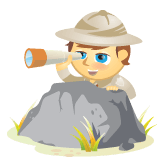 Back in October of 2009 we launched SocialMediaExaminer.com.  The response was immediate and it was big (I'll share some of the back story in the video below).
We relied 100% on social media tactics to drive traffic to this site.
In less than 5 months, Social Media Examiner was declared the #1 small business blog in the world by Technorati, added more than 13,000 email subscribers, brought nearly 100,000 people a month to the site and is ranked as one of the top 4200 websites in all of America by Alexa.
We didn't advertise, didn't rely on the press and almost none of our traffic is coming from search engines.  Nearly overnight, this site has become a top destination for businesses.