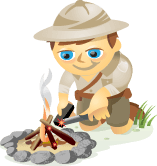 Have you leveraged the power of Facebook to sell your products and services?
Or maybe you've wondered if you should start a store on Facebook…
Many businesses are using Facebook to sell.
Check out these three ways your business can leverage a Facebook page to sell products and make it easier for your customers to buy from you.
#1: Create a Seamless Store Experience on Facebook With a Landing Page App
Before you start selling on Facebook, you'll need to create a Facebook page and not a Facebook profile.
Using a Facebook page for business not only keeps you in compliance with Facebook's Terms of Service, but also affords you additional benefits that aren't available with profiles. For instance, with a page you can add a custom tab using a Facebook landing page app so you can build an online store.
The benefits of using third-party landing page apps.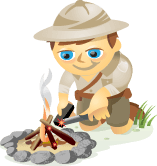 Are you looking for ways to better engage Facebook fans and build your community?
These top 10 Facebook apps are, in my opinion, some of the most useful ones for pages when it comes to encouraging fan engagement and giving value to your community.
They are also very easy to use. Some may be familiar to you, but you may find some new gems to try out.
By the way, check out Top Ten Facebook Apps for Building Custom Tabs & Pages. If you are looking for a more comprehensive list, check out the one by Mari Smith: Top 75 Apps for Enhancing Your Facebook Page.