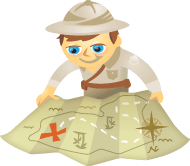 Do you promote your products online?
Are you looking for ways to use social media to increase your sales?
Both well-known and startup companies are mixing social media and e-commerce to garner more sales.
In this article I'll show you not only how they're doing it, but how you can do it too.
Combine Social Media and E-Commerce
Companies have tried to mesh social media and e-commerce before, most notably in 2012 when everyone from Gap to GameStop to JC Penney ended up shuttering their social media stores. Audiences weren't ready to buy from Facebook or other platforms.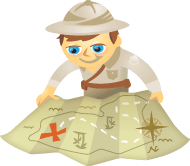 Do you use Facebook to promote sales for your business?
Are you looking for ways to increase revenue with Facebook?
In this article, you'll discover six ways to use graphics on Facebook and how other ecommerce brands are using them to boost online sales.
Why Images?
According to Lab42, the number-one reason people like a Facebook page is to receive a discount or other promotion.
If you want to drive online sales for your business, images and graphics that feature discounts and promotions are an engaging way to give your Facebook fans what they want.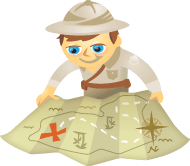 Marketing your online business through social media websites can be a great way to encourage engagement with your brand in a low-pressure setting.
However, getting started with this new type of media can be intimidating for some business owners.
Take a look at the following five examples of ecommerce websites that are succeeding with social media for ideas on how to use social media effectively.
#1: Use Facebook Apps Strategically to Guide Users
As social media expert Amy Porterfield mentioned in her recent "How to Use Facebook Apps to Improve Fan Engagement," article on Social Media Examiner:
Since page admins can no longer designate a default landing tab (also referred to as the "default welcome tab"), businesses need to get more creative and use custom apps to direct Facebook page visitors to take action.
One example of an ecommerce website that's taking this principle to the next level is ShoeDazzle, the discount footwear retailer, with its custom Style Profile app.
Once Facebook visitors grant access to the app, they're able to complete the quiz to find their ideal style matches and are then redirected to specific purchase pages on the ShoeDazzle website, encouraging purchase decisions and eliminating the "tire kicking" that can occur with social media visitors.