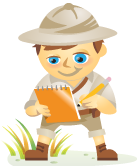 "You want me to use Twitter to market my business?" I hear you asking. "How do I generate leads and promote my business by telling my friends what I had for lunch?"
Yes, many people just use Twitter to share their day with their friends. Friends who may live 2,000 miles away.
And some people use it to broadcast a breaking news story as it happens. Like the time a plane crash-landed in the Hudson River. A man in a nearby boat with an iPhone got the "scoop" on that story before the news media reported it.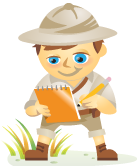 I recently interviewed the world's leading marketing expert Seth Godin, author of 11 books (many of them focused on marketing). Some of his more notable books include Permission Marketing, Purple Cow, and Tribes. His most recent bestseller is called Linchpin: Are You Indispensable?
During this interview, you'll learn how Seth employed new media to promote his latest book and his thoughts on marketing and social media.  Note: Be sure to listen to the complete interview at the bottom of this article.
Mike: What exactly is a "linchpin" and how do I know if I'm one?
Seth: A linchpin is the person we can't live without—the indispensable person who does work that matters, the person who is trying to stand out as opposed to fit in, the one who's not easily replaceable, the low-paid cog in the giant industrial machine but, in fact, the person whom we seek out.