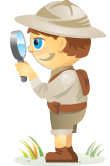 If you heard about a marketing strategy that could substantially lower your marketing expenses and return 600% or more of your investment, would you be interested in learning more about it?
When Social Media Examiner surveyed 1,900 marketers in 2010, half said they wanted to learn more about this strategy.
Of those just starting out in social media marketing, 65% wanted to learn more about it. And 81% of all the marketers surveyed said they would definitely increase their use of this strategy.
No, it's not Facebook, Twitter, LinkedIn or YouTube.
Sure, Facebook, Twitter and LinkedIn were among the top four social media tools among this group of marketers.
But what was first?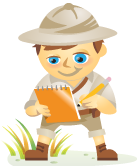 "But whether it be dream or truth, to do well is what matters. If it be truth, for truth's sake. If not, then to gain friends for the time when we awaken."
Sounds like something from one of Shakespeare's plays, doesn't it? Actually, it's a quote from Pedro Calderon de la Barca, a 17th-century Spanish playwright.
You may wonder where I found such an obscure quote. It was a comment by someone named Vigrx on my blog post titled "Using Social Media to Market Your Business." He or she was promoting the site vigrxdeals.org. The fact that the quote had absolutely nothing to do with social media was a sure sign that it was spam.