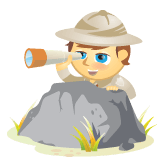 If you've ever been to a McDonald's, chances are you've seen the donation boxes that support Ronald McDonald House Charities (RMHC) on the counter or at the drive-through window.
How can a little spare change possibly help fund the organization's global network of hundreds of houses, family rooms and care mobiles (mobile care centers)?
A little change adds up – to nearly $25 million in donations last year with the help of social media. Donation boxes are the single largest ongoing fundraiser for RMHC, helping the charity serve 4.5 million children and families every year.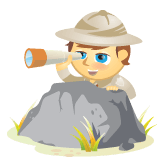 The Big 4-0. For most, turning 40 inspires something big.
For Danny Brown, it wasn't a sports car, Vegas trip or marathon run. He was inspired to set a different challenge for himself—to bring people together and raise money for worthy causes.  And the response was very unexpected…
To celebrate his 40th, Brown and his wife spent a few days at Niagara Falls. Taking a break at a local café, they noticed an elderly woman come in by herself and order ice cream.
Brown wondered about her story.
After he and his wife headed home, Brown couldn't stop thinking about the lonely-looking woman in the café—and regretted not talking with her.