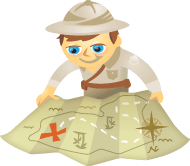 Do you have more than one person writing for your blog?
There are a number of unique challenges when it comes to writing content for multi-author blogs.
For example, you may be in a position where you need to give feedback to your contributors, or you may be wondering how to leverage the audiences of your individual writers to drive more overall traffic to your blog.
Here are 4 power tips you can implement on your blog to make sure your writers get the feedback they need and provide your blog maximum exposure at the same time.
#1: Use a Screenshot Utility to Provide Feedback to Writers
On a typical WordPress blog, you can see a revision history for any given article. That's a list of versions of the article being written, based on incremental changes that are made from one version to the next.
The trouble is, although these versions give you the time and date that changes were made, they don't tell you the actual changes that were made.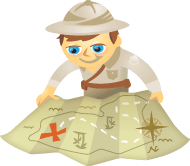 Does Google know you're the author of the content you publish online?
If you answered "I don't know," chances are you haven't heard of a very powerful piece of HTML markup code known as rel="author".
When implemented correctly on websites or blogs with authored content, this small addition to your articles can have a dramatic impact on how your content appears in Google's search results.
This article will explain exactly what rel="author" is, why you need to pay attention to it and most importantly, how to set it up on your website or blog.
What is rel="author"?
Most of us are familiar with the HTML anchor tag as a way to link out to content as seen in this image:
In that traditional format, the "href" part of the markup is called an attribute of the anchor tag that references the location of the content being linked to.