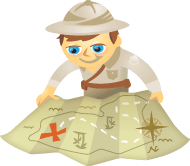 Are you looking for a better way to manage your Facebook ads?
Do you want access to new Facebook advertising features as soon as they're available?
Facebook offers a powerful and often overlooked way for marketers to do amazing things with ads.
In this article I'll show you what Power Editor is, explore its benefits and show you how you can create campaigns using Power Editor.
What Is Power Editor?
The most powerful way to target your ideal audience on Facebook is with Facebook ads.
But clicking the "Boost Post" button and using the self-serve ad tool only scratches the surface. If you want to thrive and direct profits with your Facebook ads, you need to use Power Editor.
Power Editor is a free browser plugin created by Facebook that lets you bulk-edit your ads. It was initially created as a Chrome plugin. Although it does sporadically work in other browsers, you'll likely want to use the Chrome browser when working with Power Editor.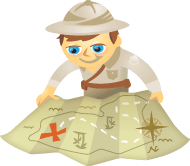 Are you using Facebook ads to drive traffic to your website?
Did you know that when people share your website content on Facebook, you can turn that shared content into a Facebook ad?
You can do that with Domain Sponsored Stories.
Domain Sponsored Stories are inexpensive and easy to run, and you don't need a Facebook Page to start a campaign.
In this blog post, you'll learn what Domain Sponsored Stories are and how you can create your own today.
What Are Domain Sponsored Stories?
A domain is a website that you control.
A Sponsored Story is a Facebook ad that promotes the action performed by a Page or user's friend, follower or fan.
A Domain Sponsored Story, then, is a Facebook ad that will promote a Facebook user's interaction with a website that is under your control.
What Do Domain Sponsored Stories Look Like?
As you can see, the only difference between this Domain Sponsored Story and a typical post is the "Sponsored" tag at the end.