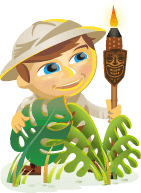 Do you use email marketing for your business?
Are you wondering how email and social can work well together?
To learn how email marketing can integrate with social media, I interview DJ Waldow for this episode of the Social Media Marketing podcast.
More About This Show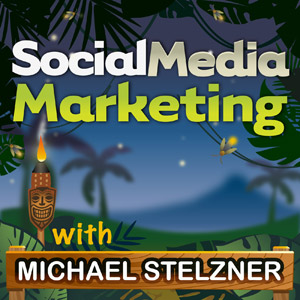 The Social Media Marketing podcast is a show from Social Media Examiner.
It's designed to help busy marketers and business owners discover what works with social media marketing.
The show format is on-demand talk radio (also known as podcasting).
In this episode, I interview DJ Waldow, co-author of The Rebel's Guide to Email Marketing. He's also the founder of Waldow Social, where he consults with businesses that want to improve their email marketing. DJ also co-hosts The Work Talk Show podcast.
DJ shares why you should focus on email marketing and work it into your social media activities.
You'll learn how to grow your email list using social media and get your blog readers to take action.
Share your feedback, read the show notes and get the links mentioned in this episode below!
Listen Now
Listen now: Play in new window | Download | Embed
Subscribe: iTunes | Android | RSS
You can also subscribe via
iTunes
,
RSS
,
Stitcher
or
Blackberry
.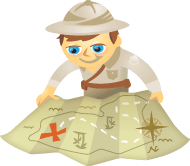 Are you wondering how to add social media to your email communications?
Email and social media marketing go together like Batman and Robin.
They both can be effective on their own; however, when combined, their (super) powers can save the city and exceed your marketing goals.
Is Email Dead?
In this article I'll show you how to combine email marketing with your social media efforts.
In a recent StrongMail survey, "More than two-thirds of business leaders (68%) say they plan to integrate social media with their email marketing efforts in 2012" (as reported by MarketingProfs on December 12, 2011).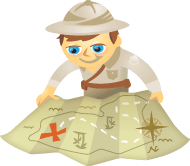 Are you too Twitter-obsessed in your social media approach?
Twitter's role as a Magic 8 Ball for our shared culture is unrivaled, and it has almost single-handedly ushered in the era of real-time search and social customer relationship management.
But Twitter is the online equivalent of HBO – important more because of who uses it and the media's infatuation with it, rather than the actual size and impact of its audience.
Don't get me wrong. I advocate participating in Twitter, and I've certainly grown my own audience via that channel.  Twitter indeed should be part of almost every company's social media tool kit. (See the great post here on how to methodically grow a Twitter following.)
However, Twitter alone does not constitute social media, and you'd think it does given all the disproportionate attention being paid to it at conferences and in trade publications.  Let me provide seven reasons why you shouldn't focus solely on Twitter…