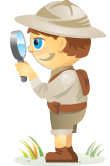 Are you wondering how consumers are using social media?
Would you like some insights to help your business better understand people's social habits?
In this article, I examine a report published by Edison Research focused on people's latest social habits.
These findings provide useful insights about consumer behavior and how your business can respond.
Here are 9 of the most interesting findings from the study.
#1: Almost 58 million Americans Use Social Sites Daily
A social habit is the tendency to use social media sites several times a day. By mid-2012, the number of Americans with the social habit had risen to 22% (approximately 58 million people) from 18% in 2011.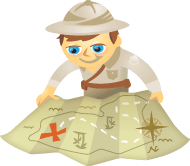 How should business-to-business (B2B) marketers best use question-based social forums?
For business-to-business companies in particular, LinkedIn Groups, Quora and HighTable are just three examples of forums where marketers can demonstrate their knowledge.
In this article I'll cover how B2B marketers can best approach these sites and provide eight recommendations for generating qualified leads and driving sales.
Note: The examples used all come from actual Q&A site conversations, with names removed for privacy purposes.
Overview of Question and Answer–Based Sites
When Q&A social media sites first came out, they were intended for people to exchange ideas and gather information. Unfortunately spammers and non-experts took away from their usefulness for a while.