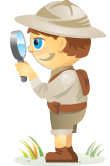 Social media networks are fields of dreams for marketers.  With over 500 million active users on Facebook today, there's no doubt that Facebook is a social media powerhouse.  And although Facebook is a social networking favorite, it's not alone.
Marketers are taking note of many different social media opportunities and beginning to implement new social initiatives at a higher rate than ever before. Here are 3 new studies that show social media is still on the rise:
#1: Small Business Doubles Social Media Adoption
One positive result from the economic downturn is the rapid growth of social media marketing.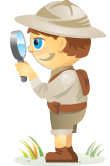 The team at Social Media Examiner recently received a real gold mine of social media insight.  It's a mega report recently released by MarketingProfs called, "The State of Social Media Marketing."  This massive report highlights social media usage, strategy and predictions for 2010.  And this article will bring you a small look at some of the findings from this content-rich report.
By the way, MarketingProfs used a three-tiered approach to craft this study, including consulting with a panel of social media experts, surveying more than 5,000 MarketingProfs readers and asking comScore to mine its panel data.  This approach adds greater integrity and scope to the overall results.