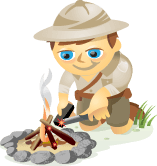 Do you blog?
Looking for exciting new tools to simplify the blogging experience? If so, keep reading.
We decided to get the scoop on today's hottest blogging tools.
We asked 22 pros to share their favorite new finds. Here they are…
#1: InboxQ
A great blogging tool I discovered a few months ago is InboxQ. I like it because it helps me come up with better blog topics. This tool helps you find questions people are asking on Twitter.
InboxQ lets you create campaigns with different keywords. Usually the best thing to do is to create campaigns with keywords from topics you specialize in. So when someone asks a question with those keywords, you will be updated about it and you can answer the question.
You can work on these questions and come up with better blog topics in your area of specialty. For example, I have two campaigns: one on white papers with keywords like white paper, whitepaper, etc., and the other on social media with keywords like social media, Twitter, Pinterest, Facebook, etc.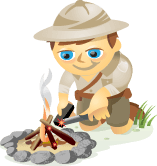 Bookmarking is a great way to save things for later follow-up or to revisit on a regular basis.
While your browser's built-in bookmarks make for a quick and easy visit to your favorite sites, external bookmarking sites can extend to images, quotes, articles and more.
If you use bookmarks often, you may need a better way to organize them and incorporate them effectively into your workday.
In this article I'll highlight three bookmarking tools that can help boost your productivity.