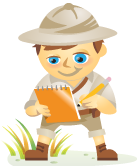 Do you want to write a book but don't know where to start?
Or perhaps you have a manuscript that hasn't been published.
If so, this article is just for you.
These days it is next to impossible to get a major publisher interested in a book deal, particularly when you're a novice writer without an established platform. As far as they're concerned, you're too risky and they'll avoid you like the plague.
So what do you do?
Well, Guy Kawasaki, co-author of APE: How to Publish a Book, would tell you to self-publish.
"Self-publishing enables you to determine your own fate. There's no need to endure the frustration of finding and working with a publisher."
Not that self-publishing is easy! In fact, Guy calls it a "mystifying, frustrating and inefficient task" if you don't know what you're doing.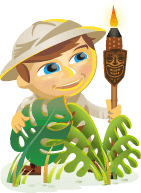 Have you ever considered publishing your own eBook?
Are you wondering what the advantages are for marketers?
To learn more about publishing your own eBook, I interview Jim Kukral for this episode of the Social Media Marketing podcast.
More About This Show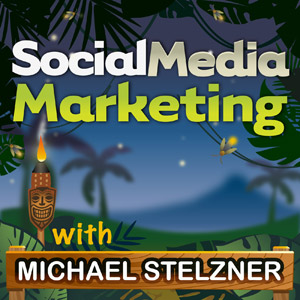 The Social Media Marketing podcast is a show from Social Media Examiner.
It's designed to help busy marketers and business owners discover what works with social media marketing.
The show format is on-demand talk radio (also known as podcasting).
In this episode, I interview Jim Kukral, founder of Digital Book Launch and Author Marketing Club, and author of the book Attention! This Book Will Make You Money and many eBooks including Book Marketing for Kindle Authors.
Jim shares his experiences with publishing in print and digital form.
You'll learn about the various book publishing options and what it could mean for your business.
Share your feedback, read the show notes and get the links mentioned in this episode below!
Listen Now
Listen now: Play in new window | Download | Embed
Subscribe: iTunes | Android | RSS
You can also subscribe via
iTunes
,
RSS
,
Stitcher
or
Blackberry
.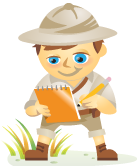 Your customers get 99% of their information from search engines, social media referrals, online news sites and targeted content.
If your business is NOT there among the solutions when your customers are looking, you're lost.
And even if they do find you some other way, you will still lose if you don't have compelling content to keep them engaged with your brand.
And so you must publish, you must tell stories and you must become interesting to your customers so that they find, like and trust you.
In his book, Accelerate! Move Your Business Forward Through the Convergence of Search, Social & Content Marketing, Arnie Kuenn puts it simply:
"Web users are consumers of content and you need to deliver compelling content that will engage them, and keep them coming back for more."
This book is about successful digital publishing and consistent content quality. The author explains that if you do it right and strive for quality, you'll produce content that:
Attracts links.
Compels people to share it on social media.
Meets the real needs of your customers.