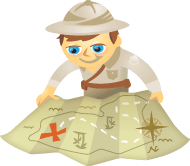 Is your social media program fully integrated with your traditional marketing program, or are you just bolting on "Follow me on Twitter/Facebook" to your ads and fooling yourself?
The Integration Question
If you're running a truly integrated program, congrats. You're among the elite. Like the Marines, you're part of the few, the proud, the enlightened.
But for everyone else, the question that constantly floats around boardrooms, ballrooms and conference panels is "How do I integrate all of this new social media with my traditional advertising and public relations campaigns?" Yes, social media is growing up, and in 2010, marketers don't just want to know how to use Twitter and Facebook, marketers want to know how to integrate Twitter and Facebook into their advertising, direct marketing and public relations campaigns.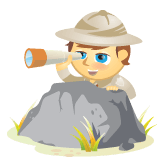 Think you know what World Wrestling Entertainment (WWE) is all about? You might be surprised to read about WWE's emerging social media story.
But first, it's easy to pigeonhole WWE as fringe cable channel with a small group of die-hard fans, but you likely don't know all the facts…
WWE.com outperformed ABC.com, CBS.com, NBC.com, NASCAR.com, PerezHilton.com, NHL.com and UFC.com. More people attended Wrestlemania XXVI than the Super Bowl, held in the same stadium.
"WWE" ranked #3 for most searches on Yahoo! in 2009, behind only Michael Jackson and Twilight. (As I write this, WWE is the top-trending search term on Yahoo!) And WWE.com has more than 14 million average monthly unique visitors worldwide.
More significantly, WWE's own social networking site has 610,000 registered users who participate in forums, comment on blogs, and consume the millions of photos and videos that WWE updates continuously.