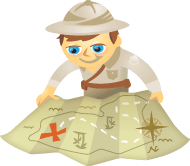 Do you want to share short visual stories with your fans?
Have you experimented with Instagram video?
They recently unveiled a video feature for their mobile app that transforms their already-powerful photo sharing network into a multimedia dynamo!
Combine that with the fact that Instagram offers ease of sharing on Facebook, Twitter and Tumblr, and the future looks bright for marketers who take advantage of the new format to reach their online community.
In this article, we'll explore 6 ways that you can use the new video feature to create visually compelling stories and promote your brand and marketing message online.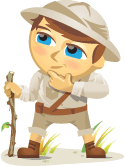 Are you confused about the new Federal Trade Commission (FTC) disclosure rules and how they relate to your social media activities?
Do you want to know more about what you need to disclose and how to make disclosures on social media to comply with U.S. consumer laws?
In March of this year, the United States Federal Trade Commission released the first update to the .com Disclosures guide.
Here's a look at the key points in this update relevant to social media marketers today.
The Environment Has Changed
First, it's important to understand the environment in which this guide was published.
With the first release in 2000, the .com Disclosures guide was an attempt to narrow the gray area of how marketing and advertising worked on the Internet so companies could maintain compliance with consumer protection laws.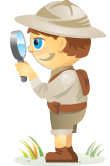 Alterian's 8th annual survey of marketers examined the changes affecting marketing professionals today. The results below show a developing shift—one that's moving away from the typical broadcasting we've seen in social media's early days and moving more toward higher engagement.
According to the survey, marketers admit to struggling with customer engagement on multiple channels. This makes sense as many marketers are just beginning to experiment with more engagement efforts, one channel at a time.
In the near future, we'll begin to see this single channel engagement morph into a more synergistic engagement effort over multiple channels. As we've seen with other social media trends, these shifts take time.