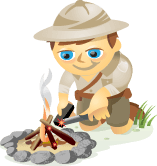 When you think of social bookmarking, big names like Digg, StumbleUpon and Delicious likely come to mind first. But are these the only ones you should focus on?
Depending on your niche or industry, you may find that channeling all of your energy into broad social bookmarking networks that cover almost every topic imaginable may not benefit you.
Instead of targeting networks that only have a percentage of users interested in your topic, why not find a network whose members and visitors are 100% interested in your niche?
The following are popular niche social bookmarking networks for bloggers, business professionals, developers and designers.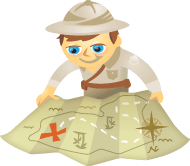 Whether you're a personal blogger, business blogger, article marketer, copywriter, novelist, poet, student writing an essay or any other form of writer, social networks provide a vast array of ways to get inspired to write.
This can be considered one of the best ways to beat a case of old-fashioned writer's block.  You just need to know where to look and set up some channels to provide at-your-fingertips-access when you need it.
Here are nine ways to use social media to find writing inspiration.