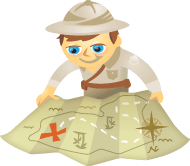 Are you considering building an online community? In order to build a strong community, there are a few key factors every business should take into consideration.
This article will assist you in gathering the building blocks for a strong online community.
#1: Know Your Audience
Every business should begin its focus on its audience, the customers. No online community can exist without a firm foundation and if your online community is to truly succeed, you need to know the demographics of your target audience.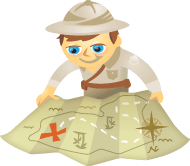 Is your social media program fully integrated with your traditional marketing program, or are you just bolting on "Follow me on Twitter/Facebook" to your ads and fooling yourself?
The Integration Question
If you're running a truly integrated program, congrats. You're among the elite. Like the Marines, you're part of the few, the proud, the enlightened.
But for everyone else, the question that constantly floats around boardrooms, ballrooms and conference panels is "How do I integrate all of this new social media with my traditional advertising and public relations campaigns?" Yes, social media is growing up, and in 2010, marketers don't just want to know how to use Twitter and Facebook, marketers want to know how to integrate Twitter and Facebook into their advertising, direct marketing and public relations campaigns.