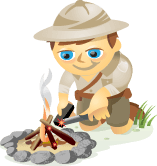 Do you use Google Analytics to help you make marketing decisions?
Are you familiar with the latest changes in Google Analytics?
Google recently made the switch to secure search, which has resulted in a larger return of "not provided" keyword data in Analytics reports.
For marketers who used the information to guide their marketing and content, the loss of keyword data has been quite a blow.
Fortunately, Google also updated Analytics with more than 14 new features that are incredibly useful to business owners who make decisions based on how their audience interacts with their website and social profiles.
In this article, I'll share what's new in Google Analytics and how you can make the most of these changes to benefit your business.
#1: New Google Analytics Reports
When you log into your updated Google Analytics account, you'll notice that Traffic Sources and Content have been replaced by Acquisition and Behavior.
The new Acquisition section offers you two new views: Overview and Channels.
The Overview report displays Analytics ABC data for your top channels (e.g., Social, Organic, Direct), sources (e.g., Facebook, Twitter, LinkedIn) or media (e.g., Organic, Referral, Email).
Essentially, the Overview report helps you see which channels bring in the most visitors, which channels bring in engaged visitors and which channels bring in visitors who convert into email subscribers or customers.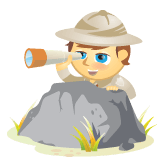 Most of us know Facebook marketing is working when more sales roll in or site traffic grows.
But for Alex Morrissey of JamaicansMusic.com, that moment came when a party in Indonesia ran out of goats.
"We invited 200 people to the launch party, but because we're on Facebook, 1,000 people came," he said. "We had enough rice and peas, but we had to get more goats."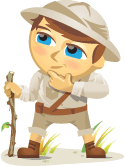 At the Facebook f8 conference earlier this year, founder and CEO Mark Zuckerberg unveiled Open Graph as "the most transformative thing we've ever done for the web" and with that announcement, the disparate strands of the world wide web became more tightly woven.
At the time, and to my surprise, mention of Facebook Credits was minimal at best—but as more information becomes available, it's my prediction that Facebook Credits will be the NEXT major step Facebook takes toward unifying the online experience from simple, social interactions to true social commerce (or when tied to Facebook commerce, labeled as fCommerce).